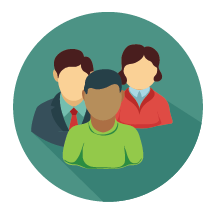 Shared Drives
So you've gotten complaints that data has been lost because it was saved on a deleted user's My Drive. Google has heard the complaint all too many times and has produced an answer to the issue and it's called Shared Drives. Shared Drives do not replace a user's My Drive, but another system for group data management.
Shared Drives are shared spaces where teams can store their files and guarantee that every member has the most up-to-date information, no matter the time or place.
In short,'Shared Drives' is a file-sharing platform centered around team objectives.  Shared Drives can be shared to Groups or Users with varying levels of access to give the highest level of visibility and security to shared resources.  It alleviates the need for files to be owned by a particular user, therefore eliminating the risk of deleting user accounts and losing the data.  What this means for schools is that no longer will one person own data within drive that could possibly be wiped if the user was to ever leave. Instead, the team structure owns the data and will exist for as long as the team exists regardless of users coming and going.
Below is a breakdown of how Shared Drives compare to My Drive:
My Drive vs. Team Drive
Shared Drives

My Drive

What types of files can be added?
All file types*
All file types
Who owns files and folders?
The Organization
The individual who created the file or folder
Can I move files and folders?
Administrators or Shared Drives Organizers can move folders
Yes
Can I sync files to my computer?
No. DriveFileStream will allow users to sync Shared Drives
Yes
Sharing
All team members see the same file set.
Different users might see different files in a folder, depending on their access to individual files.
How long do files I delete stay in Trash?
•Each Shared Drives have their own trash.
•Files and folders in the Trash are deleted forever after 30 days.
•Members can delete specific files sooner.
Files or folders in the Trash remain there until the user chooses "Delete Forever."
Can I restore files?
Yes, if you have Edit access or full access.
Yes, if you are the owner.
Download the Top Google for Education Domain Configuration Errors that are found when we perform Google environment Audits.
Managing Shared Drives Usage
Once you determine what projects you want to be transferred to the Shared Drives, it is important to know that any files moved from any users My Drive to Shared Drives will change ownership of the files to the Shared Drives. At the same time, any content owned by someone in a different domain is not moved. The content remains in the original My Drive location.
Migrating folders creates a copy of the folder structure in the destination Shared Drives. Users should update any direct links to the original folders. Moved files remain in the user's Shared with me and recent locations. File permissions and links are not changed. People who are not members of the Shared Drives can still access the file with previously granted permission.
Sharing Settings
Settings are evolving within Shared Drives.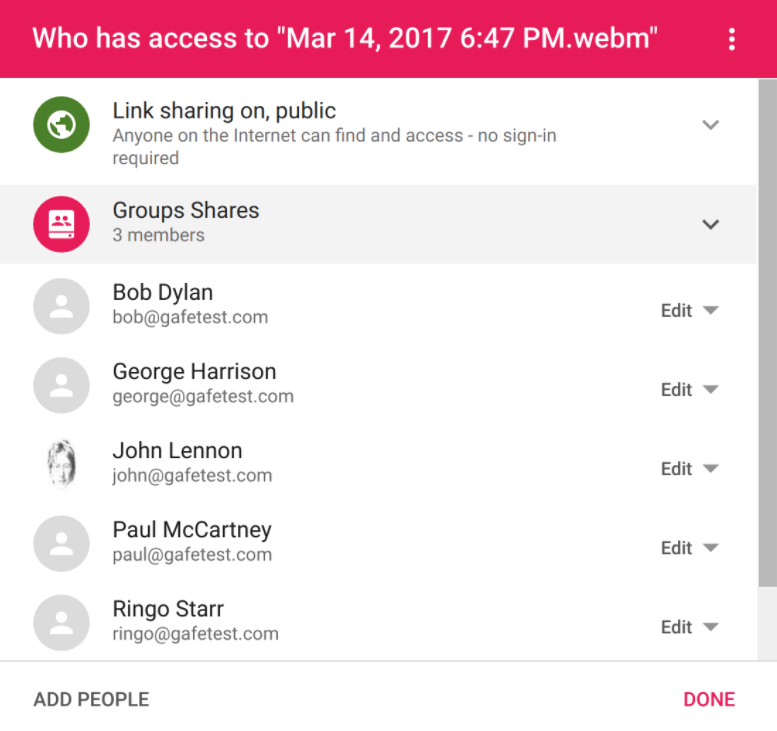 Questions to consider to find out what you don't know about changes and updates in your Admin Console: Knowing What You Don't Know in the Admin Console.
Limitations
There are a few functionality limitations within Shared Drives in which you should be aware. First is the fact Shared Drives only allows data folders to branch up to 20 folders deep. Typically that shouldn't be a big deal, but it is still notable. The max direct membership is 600 per drive and total membership is limited to a max of 50,000 with users only able to create up to a maximum of 100,000 files per Drive.
User limitations are also something to be aware of as a potential issue when implementing Team Drive. As of now, users have the same default level of access across all files and folders in Shared Drives and by default, users can only add files they own to Shared Drives. At the same time, users with full access to Shared Drives can take ownership of a file by moving to their My Drive and those full access users can also add external users to the Shared Drives. Files can only exist in one location

Lastly, it is important to note that most content compliance tools presently do not function with Shared Drives and there is no ability to sync local files to shares.
The limitations are definitely there (glaringly), but Shared Drives is starting in the right direction and is evolving on a daily basis as Google takes input from Edu Domains and implements changes and improvement. Stay tuned for further improvements. With that said, if you are interested in keeping up to date on updates, changes, and new features pushed out from Google, check out the Amplified IT Audit service.
A Google for Education Audit provides an in-depth review of your G Suite domain by industry experts against EDU best practices. All services and settings are analyzed; any not configured to best practices are documented and recommendations are given on how to implement them for your school.