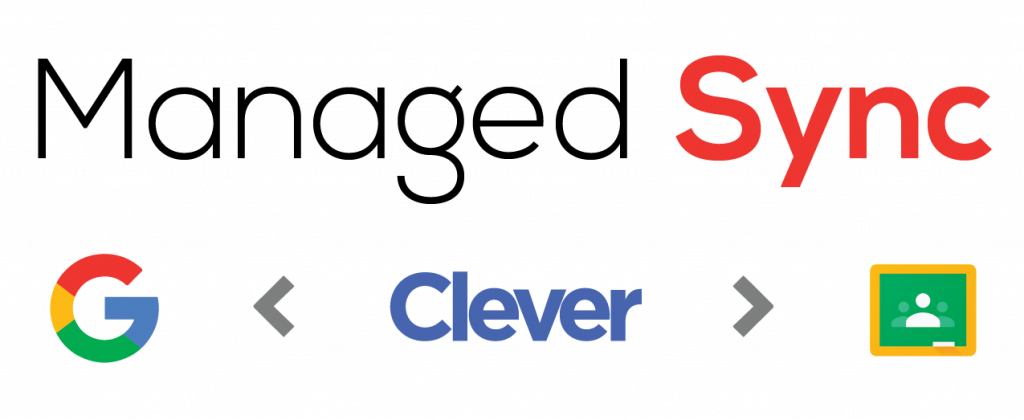 Let our team synchronize Google Workspace for Education Users and Google Classroom classes, rosters, and guardians for you
For schools with Amplified Labs' Managed Sync, our team creates all Google Workspace student user accounts, as well as Google Classroom classes, rosters, and guardian-invitations.

We then make sure these are synchronized daily, directly from your student information system data.
What problems does Managed Sync solve?
Manually keeping up with student account creation, Classroom roster maintenance, and guardian invitations in Google Workspace for Education can be a repetitive and time-consuming process for tech staff and teachers.

Delays and mistakes in account provisioning/rostering are where a school's highest-needs students can fall through the cracks. The can mean they're often left without access to the learning tools they need.

Finally, teachers need to be able to rely on all of their students having access to their school Google Workspace accounts and Google Classroom. When the burdens of setup and maintenance create barriers to adoption, teachers miss an opportunity to use the rich teaching strategies that are made possible through Google's collaboration and authoring tools.
How does it work?

Using the Clever API (at no additional direct cost to schools), our Premium Google Workspace for Education Sync service automatically pulls all the necessary student roster information, cross-references your existing Google domain users and Classroom classes, and automatically performs all necessary changes on your Google domain.

What Google Workspace for Education entities does it sync from my SIS?

Google Workspace User Accounts
Google Groups
Google Classroom Classes and Rosters (learn more)
Google Classroom Guardian Invitations  (learn more)

What types of sync actions can the service perform?

Creating new student accounts with customized, rule-based username and password
Moving and/or suspending student accounts for students no longer on register
Creating Google Classroom classes for all teachers
Adding new students to Classroom rosters and notifying the teacher
Optionally inviting guardians to Google Classroom
Optionally removing unenrolled students from Classroom rosters and notifying the teacher
Optionally removing guardians not found in your SIS source data
Can our district host this service ourselves?

Managed Sync is a hosted and managed service built on our GFE Sync and Little SIS technologies that includes Clever SIS integration.  This makes it a great fit if your school doesn't have the local resources to automate your own SIS data exports, or to set up and manage a server running sync jobs.

That said, for districts with the in-house capacity to self-host, GFE Sync and Little SIS can be purchased as standalone, self-hosted, self-managed services.  For larger districts, this can be a more cost-effective way to provide the same user and Classroom sync functionality.
Per Student Pricing
$3/Student/Year
12-month subscription to Little SIS (web version), a.k.a. the "missing admin console" for Google Classroom.
12-month subscription to Gopher for Users, a Google Sheets tool for day to day user management and reporting.  Great supplemental value to our managed service, useful for distributing student passwords, running user reports, adding students to groups, etc.
Automated student/teacher account and group syncing within Google Workspace for Education
Full-service onboarding
Helpdesk support for all issues related to automation of user provisioning, and Classroom roster & guardian provisioning
Note: A minimum purchase of 350 seat licenses is required for this service.
Optional Best Practices Support
5 additional hours on demand
+$1275
Allows you flexibly schedule an additional 5hrs time (good for one year) with any Amplified IT consultant for any Google Workspace for Education related training or support need.
Can be a one-time purchase to be re-evaluated upon renewal.
One time activation fee of $500
This covers the one-time cost of:
Technical on-boarding
Google Workspace for Education configuration best practices coaching session with Amplified IT's consulting team
This time with our experts ensures schools get maximum value from Google's tools and minimize unnecessary organizational risk.