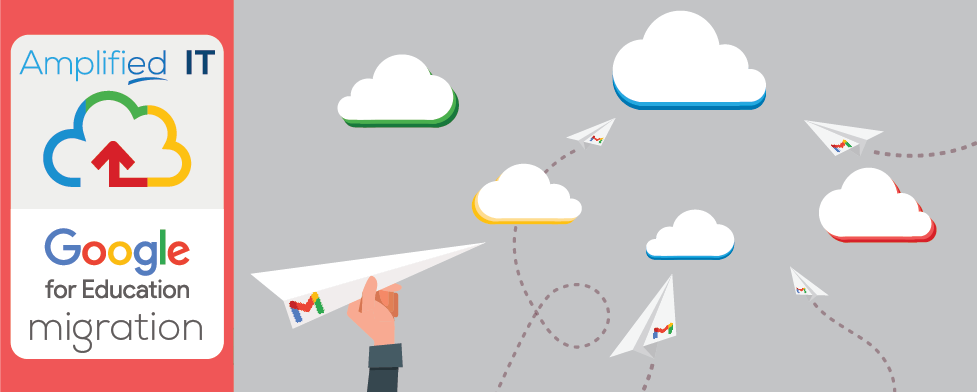 Overview

A migration to Google for Education provides a

seamless transition

from your current

existing email or file system to Google Workspace for Education

. The migration process can

move your users' mail, calendar, contacts, and files

so their valuable settings and data are waiting for them in their new Google Workspace for Education account.
Migration Made Easy
Considering a DIY migration or unsure if a migration is right for you? Download our "Migration Gotchas" and get a checklist of what to avoid when migrating to Gmail.
What does a Migration offer?
Email migrations from

Microsoft Exchange
Office 365
Generic IMAP
First Class
Google Workspaces
Exchange Archives
Local file systems

Preserve environment

Send & Receive Date
Read State
Folder structure maps directly to Gmail labels

Migrate information

Email
Calendar Events*
Tasks*
Contacts*
Archived Mail*
Files*

*when supported
What to expect during the process:
1. Kick-off meeting

A migration begins with a kick-off call in which we identify the goals and objectives for your migration. We will establish what items you would like to migrate and in what time frame. We work with you to make the transition as smooth as possible.

3. Migration process

Whether you would like to schedule your migration during school hours, after hours, weekends, or holidays, we will work with you to complete your migration within your schedule and time restraints.

2. Pre-migration checklist

A custom migration project plan will be created with special attention to what items will migrate, action items for all team members, and agreed on dates to finish on schedule. We will also instruct you on how to update your local printers, mail relays, BYOD devices, and more.

4. Review and support

We are here for you even after the migration is finished. We will provide post-migration support to troubleshoot any issues you might experience and answer any questions you have about Google Workspace for Education.