Amplified IT is excited to announce the latest release of Little SIS for Classroom and Gopher for Chrome Premium (Gopher for Chrome/Gopher Buddy). These separate releases bring a number of new features, including:
Syncing students by Google group

Time limits for co-teachers

Pivoting to student view from a roster

New UI/UX for Audit Logs

1-click to clear cache
Let's take a look at each of these features:
Sync students by Google group (Little SIS for Classroom)
Previously, the only option available to sync students was by organization unit (OU). Now, you can also sync students to a school using a student Google Group. This new option gives you a little more flexibility when it comes to your student sync.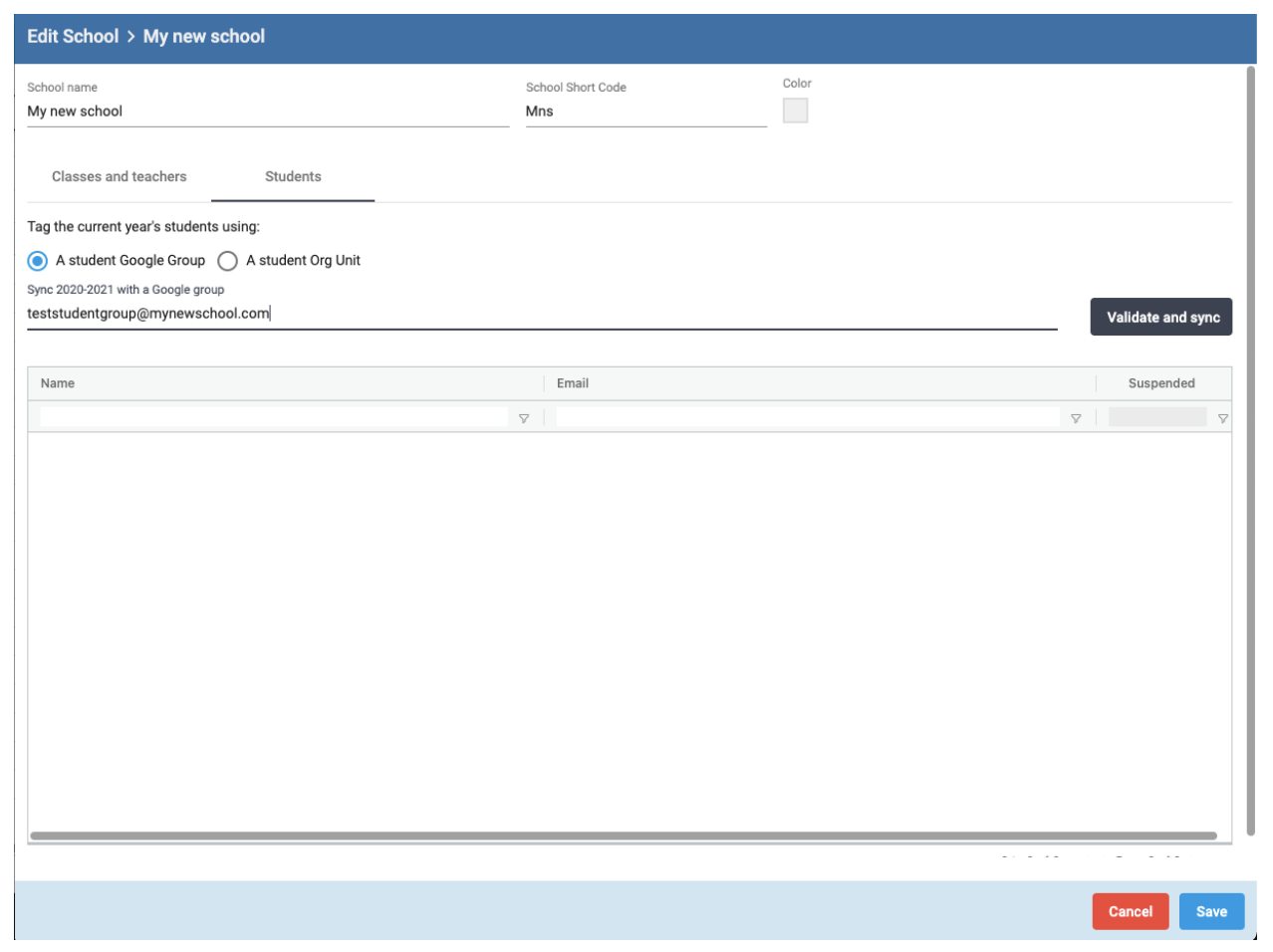 Limit time of access for "add co-teacher" (Little SIS for Classroom)
From now on, when you add a co-teacher to a class you can limit their access to 1 hour, 1 day, selectable until date, or permanently. This has been a highly requested feature from users. We hope that this alleviates some workflow challenges!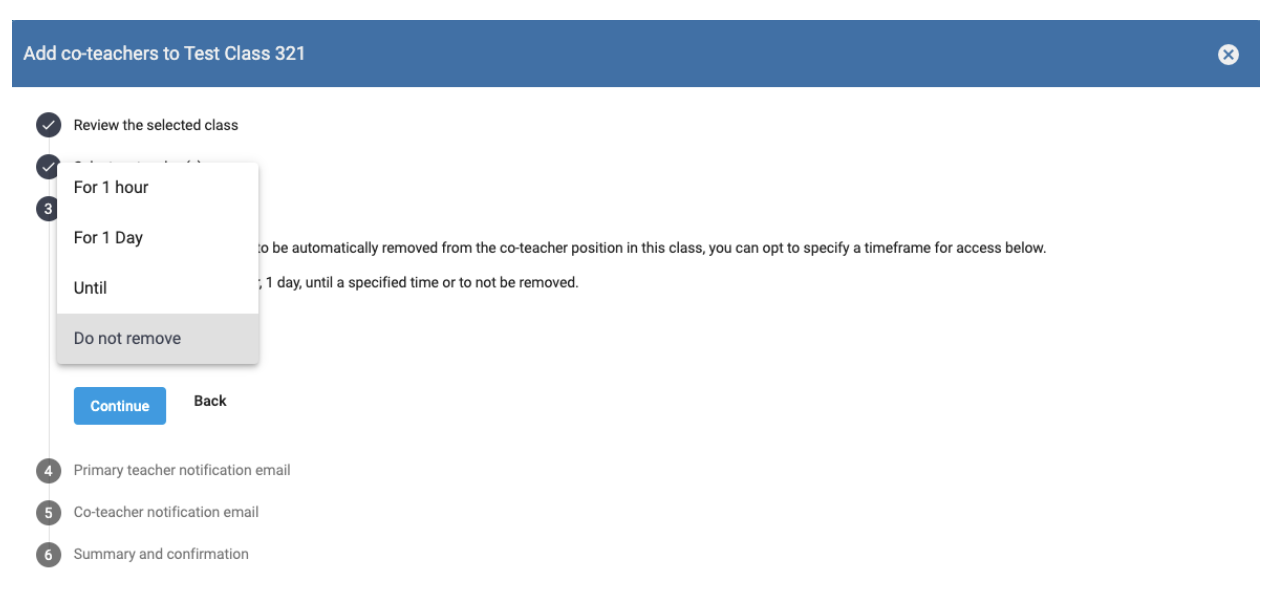 Pivot to Student View from a roster (Little SIS for Classroom)
When viewing a class roster from Explorer or Student Explorer, users can now switch to a single student view. In the roster, right-click on any student and select View Student. A new tab will then open in Student Explorer for the selected student.


New UI/UX for audit logs (Little SIS for Classroom)
We redesigned audit logs to provide a better user experience. With the redesign, users will notice a new collapsible left side panel. You can use the panel's options to filter for Date, Type, Action, and User. Additionally, we have provided more details associated with many of the actions. To reveal these details, hover over the details column and click
View
More
. A pop-up modal displays the details.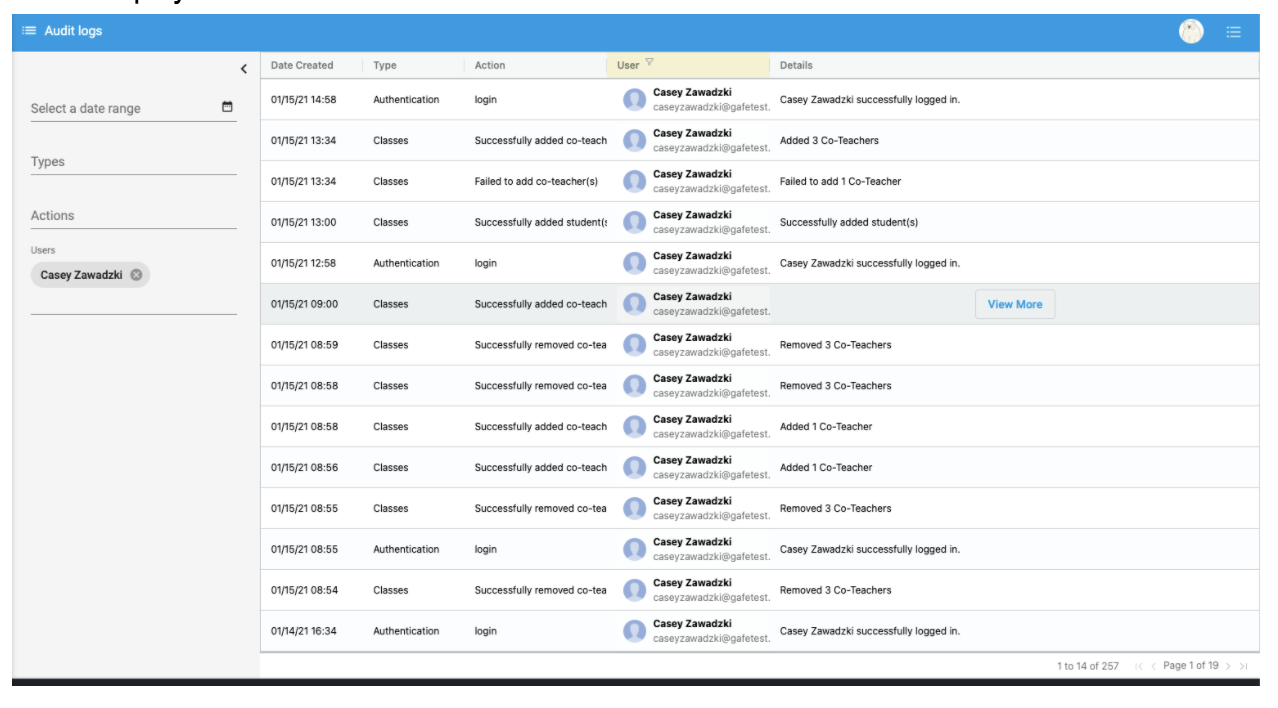 1-Click Clear Cache (Gopher for Chrome/Gopher Buddy)
For Gopher for Chrome Premium users, we have added the 1-Click Clear Cache option in the Gopher Buddy extension. This gives your students an easy way to clear the cache in Chrome on their managed device. The extension does not depend on the extension being pinned. Click
Clear
Cache
to clear the cache.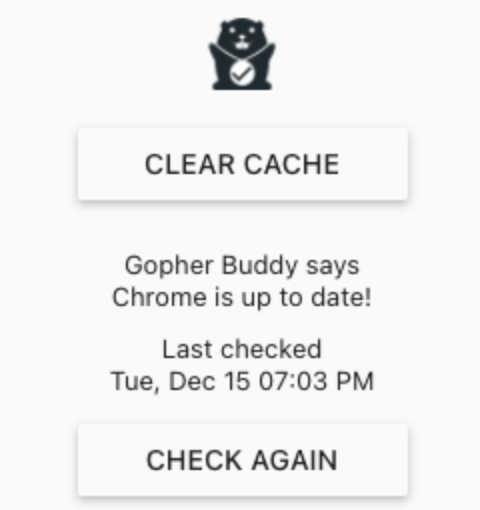 Getting Started
Don't forget, this release will be automatically deployed when you are logged in. You may need to refresh or log in/out to see the new features.
Casey Zawadzki
Product Manager

About the Author:

Casey lives just outside of Orlando, FL and is part of Amplified IT's growing Product Development team. After serving in the United States Marine Corps, Casey received his Bachelor's degree from the University of Central Florida and has spent the last 12 years working within Higher Education, Education Technology, and K-12 SaaS in a variety of roles. When he isn't working Casey is spending time with his 8 year old son, inshore kayak fishing, or woodworking.