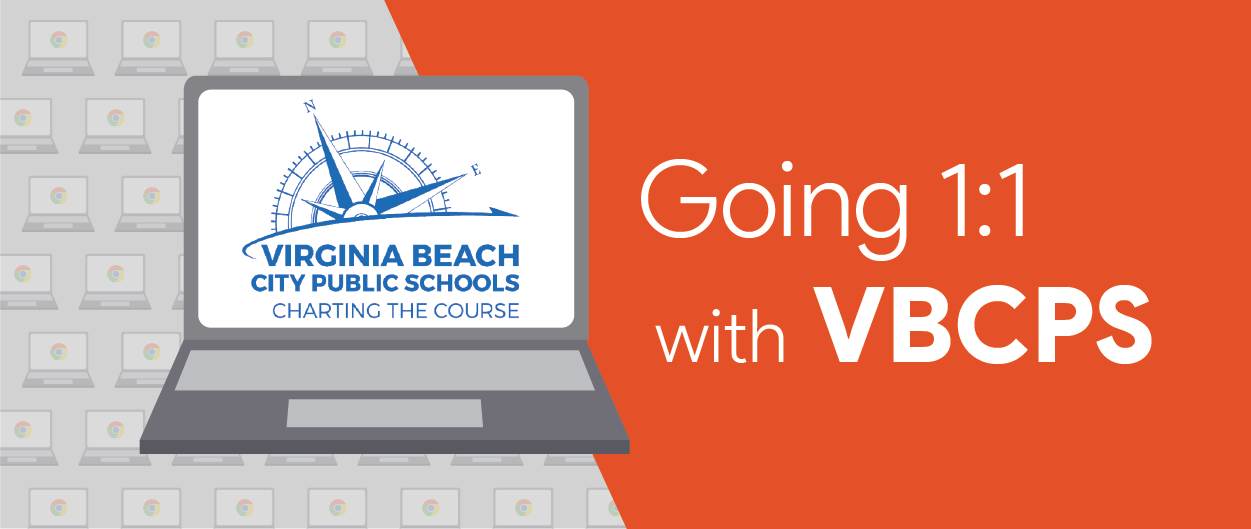 So you're going 1-to-1?
With a new school year quickly approaching, I've been talking to a lot of people who are in the process of going 1-to-1 with Chromebooks, or are planning on doing so in the next year or two. In the conversation I always get asked, so what is it really like? I know the experience is going to be different for everyone, but I wanted to share a little bit about what it was like when we started our 1-to-1 journey at Virginia Beach City Public Schools.
Introduction
Before coming to Amplified IT, I worked as a Network Technician II in the IT department at Virginia Beach Schools, helping to support over 70,000 students between the 86 schools within the district. I joined Virginia Beach's team just as they were kicking off their five-year "Compass to 2020: Charting the Course" strategic framework. The primary focus for this initiative was to ensure that every student was challenged and supported for reaching his or her full potential. To do that, we needed to provide a personalized learning opportunity for each student supported through digital resources. This brought about our 11 school pilot program, where we replaced textbooks, paper and pencils with Chromebooks. In doing so, we witnessed not only a transformation in the learning environment, but an exceptional jump in innovation and a student mind shift that progressed in ways which far exceeded our expectations.