Every other Wednesday our entire team gets together for one big all-hands meeting where we share our successes, pain points, and short-term goals. However, I must admit, that almost everyone from the team would claim that their favorite part occurs directly afterward. As the meeting comes to a close and after we say our "cheers" to team members from across the globe, all of the local team members at our Norfolk HQ gather around a single giant table and enjoy lunch together. We try our best to mix it up and order from a different restaurant every week (we do have a few recurring favorites though).
While most weeks the meals are different, the restaurant is always local. You won't find Applebees or Ruby Tuesday's at our office lunches. Instead, you'll see Mr. Shawarma, Handsome Biscuit, Greenhouse Kitchen, and even Sandwich Madonna as we sit around the table.
And truthfully, it's more than just our bi-weekly team lunches – did I mention that our coffee comes from Three Ships and we keep one of our freezer doors constantly stocked with popsicles from Joysicle?!?!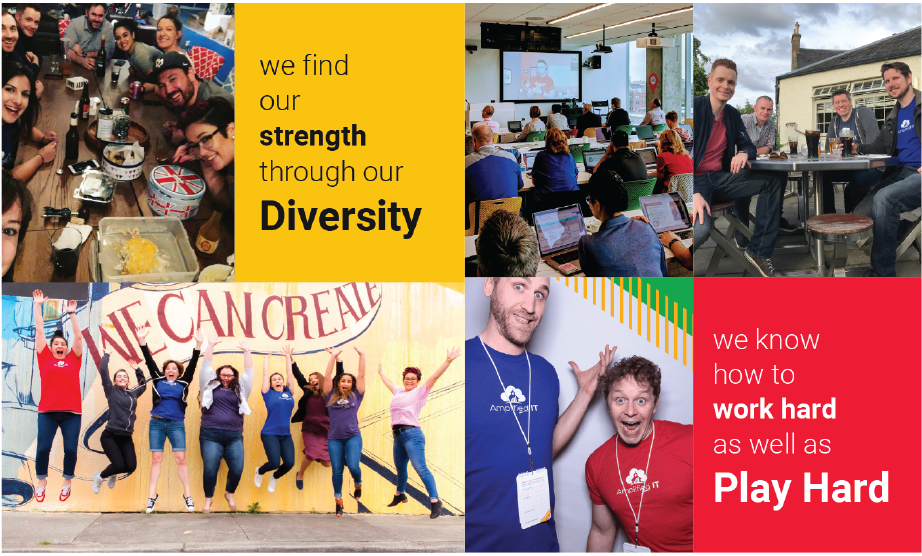 Supporting our community by buying local is more than a way to freshen up our lunches; it's a core part of our culture.
Amplified IT is built on values which are a part of everything we do. A few of those values are "we strive to have a big impact", "we look after our family", and "we believe in empowering others".
Paul Rice
Events Coordinator & Community Engagement

About the Author:

Paul Rice joined Amplified IT after working on Capitol Hill and at a regional startup incubator. At Amplified IT, Paul focuses on building communities through in-person events and our online Google Technical Collaborative as well as leading community engagement locally.