G Suite Deployment and Support.

Leading and empowering Higher Ed technical staff to manage the G Suite environment through training and technical guidance.
Google For Education Service Offer
Amplified IT is an educational consultancy working with thousands of institutions across North America. We bring a unique blend of technical skills and education experience to empower IT staff to make the most of Google for Education and Google Cloud.
If you're an institution purchasing  G Suite Enterprise for Education licenses, you may be eligible to receive Amplified IT services for free. Terms and conditions apply.
Amplified IT services available to Higher Education through the promotion:
---
G Suite / Gmail Migrations for Higher Education
Migrating Higher Ed from legacy systems to G Suite through high fidelity, fully managed Migrations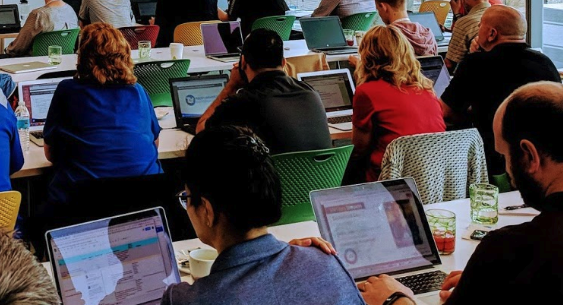 ---
Read the Amherst College G Suite Migration Case Study
As a Google for Education Premier Partner, we apply our unique blend of computer science, infrastructure redesign, and educational technology backgrounds to support over 4,000 K-12 districts and Higher Education institutions across North America.
Amplified IT's status as one of the leading education-focused Google consultancies can be attributed to a blend of unique approaches to education technology consulting, focusing on empowering and supporting client's staff through the transfer of knowledge. To learn more, contact us.