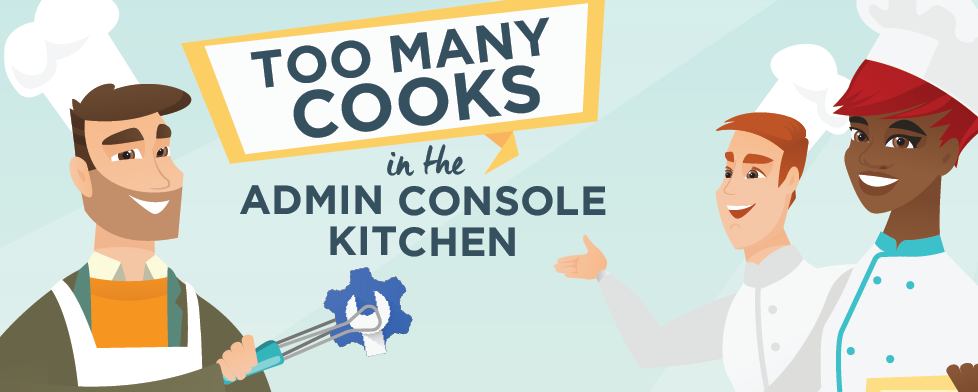 Too many cooks in the kitchen!
As we dive deeper into Google's Shared Drive functionality, many of us have realized the weeds we are getting ourselves, our educators, and our students into. Originally, the purpose of Shared Drives was to provide a platform for open access use with a similar
permission model
as other content in Drive. However, unlike the files stored in My Drive, the content located within a Shared Drive is owned by the domain and not an individual user.
If you've attended any of our
trainings
, you probably have already heard our team tout that Shared Drives, though an amazing concept, is still maturing and has a laundry list of feature requests in its improvement queue. The first improvement that Google is tackling has to do with the management of content.
I'm a fan of the kitchen so I'm going to lay out why this new role is so important:
Imagine you are dropped in a kitchen with all of the cutlery, pots and pans, and kitchen utensils set out on the on the counter. Now imagine you are asked to organize these items and dispose of any you view as unnecessary or outdated. Here's the twist…there are six other people in the kitchen tasked with the same thing. This is what happens when everyone is assigned "Full Access" in the Shared Drives Permission settings. When Google updates the Shared Drive roles this month they will change the default access level to Content Manager who will have the ability to reorganize and delete files in the Shared Drive. This means the issue of "too many cooks in the kitchen" still needs to be addressed as these resources are created.
As of October 2018, Google's update on roles means you will no longer have to struggle with the choice of granting full access or edit access as there will be a new default role for anyone added to a Shared Drive. Content Manager is able to edit, reorganize, and delete Shared Drive content, however, the power to modify Shared Drive membership or settings will not be included. This role flips the entire naming dynamic as well, so those with full access are now Managers, the default and newest role being the Content Manager, users with the ability to add and edit (not move) are Contributors,
those with comment-only access are now Commenters, and those who only have access to view files are aptly named, Viewers.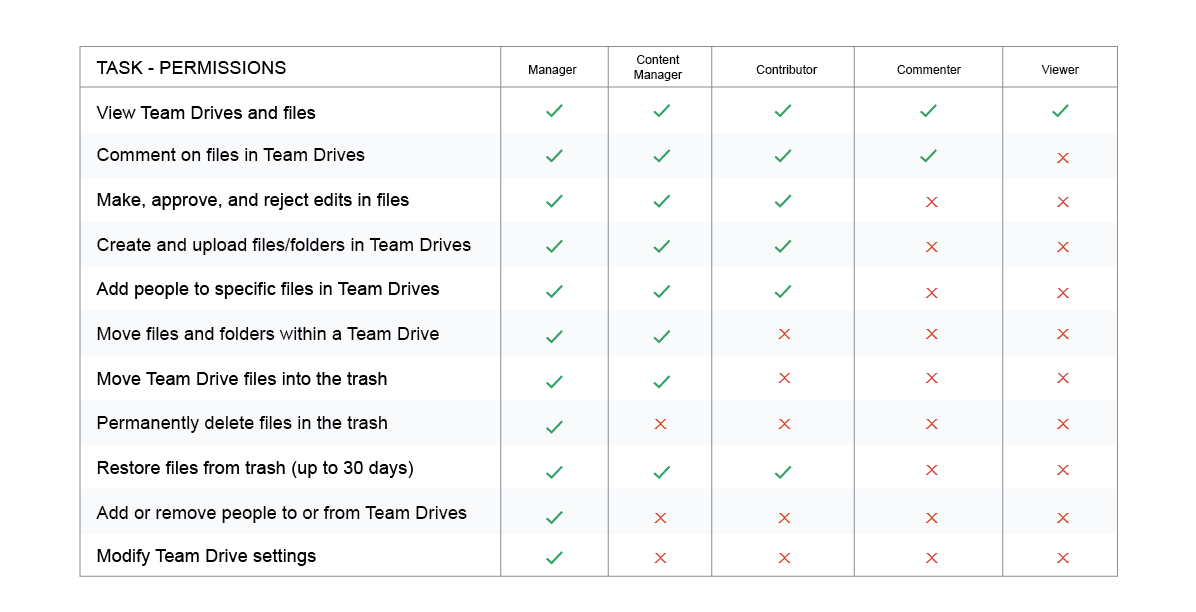 Within the k12 space, this added granularity of powers will greatly assist administrators in granting permissions without giving away the control necessary to keep a tight ship and preventing data loss. Although the roles assist in preventing data loss, it is important to also consider how many users have Content Manager access to ensure data and resources are organized and accounted for.

Data loss in the field of Education is an essential part of our jobs and Shared Drive roles can help us to control our data while utilizing these fantastic delegated roles.
Kendal Shomura
Google for Education Training Consultant

About the Author:

Kendal Shomura joined the Amplified IT team in 2018 after 7 years working in Public Schools as an educator, Instructional Coach, Technology Integration Specialist, and as a Professor in Masters of Educational Technology program at Touro University. He spent 3 years as a Google Administrator while training staff on how to integrate Google Workspace tools into their classrooms. Kendal's wide array of experiences with Educational Technology allows him to understand the important nuances of technology in schools. Today, he is a Google for Education Consultant who works to help schools better understand their Google environment and empowers them to configure Google Workspace in the most optimum way for student safety while still allowing for robust usage of the tools.